Allow me to assume the role of Devil's advocate for both sides of this debate. 
I've heard and contributed to arguments supporting both sides of Tomlin's level of coaching and there is merit to each sides' standing.
Permit me to procure the paradigm that perturbs the people who are perpetually pining for Pittsburgh to employ proper preparation to prevent the Patriots from exploiting the players' putrid performance against them in the playoffs.
Farbeit for me to stray from the pragmatic popular opinion of the poster populous.
But I digress...
Tomlin's win record will keep him out of the hot seat for the foreseeable future regardless of what negativity gets thrown his way.
But the fact that he hasn't had a losing season doesn't grant him indefinite amnesty from criticism.
If it did, this would be a boring echo chamber of a message board indeed.
The anti-Tomlin squad believes that Tomlin has been bailed out of his losing seasons by a franchise quarterback whose talents and remaining career is being squandered.
The pro-Tomlin camp would cite other such teams with franchise caliber QBs (Saints come to mind) that have also found themselves falling short in recent years.
The pro-Tomlin camp will cite the Head Coach's youth and encourage listeners that he is still learning and improving despite his success.
The anti-Tomlin squad will retort that he repeats mistakes (be it failed gameplans, lack of game time adjustments, consistently losing to scrub teams with sub .500 records that, in turn, drops them out of home field advantage or the playoffs altogether, etc.)
The pro-Tomlin camp will argue that Tomlin is a players' coach who has had great success at drafting and developing talent (AB, Bell, Heyward, etc.)
The anti-Tomlin squad will counter that many of Tomlin's drafts have few players remaining on the current roster and add that he lacks the presence of a respected disciplinarian leader (citing dumb penalties, suspensions, and foolishness on social media.)
Like it or not, the Patriots have set the bar by which all other NFL teams are now measured during this era
 (much like the Cowboys of the 90's, the 49ers of the 80's, and our Steelers did in the 70's).
Tomlin will continue to be compared to Belichick as will probably every other head coach for the foreseeable future.
So, where do I stand??
I'm frustrated by the same things that the anti-Tomlin squad are frustrated by but, like many of them, I have no realistic expectation of Mike Tomlin losing his job.
Though I've heard some compelling arguments in favor of Mike Tomlin (aside from on here, "spokan steeler" delivered a fair case in our facebook group "The Black and Gold Zone") and I hold out a shimmer of hope that he can learn from his mistakes, grow, and win another super bowl if not more.
I still have my membership card for the "Fire Mike Tomlin" facebook group for now,
but there's only so much self-deprecation that I can take when it comes to the general tone of that place.
I see the benefits of venting frustrations (especially when you can make it funny like I've seen many do), but still prefer to keep a strong level of optimism for the Steelers chances of success.
But one thing I can tell you with the utmost certainty is that, there's not a single soul in the anti-Tomlin squad that wouldn't LOVE to be proven wrong and see Tomlin succeed in bringing home #7.
So permit me to preclude the preposterous prevention of poster participation in the paradox that is Mike Tomlin's Head Coaching prowess.
Lake and DB like most posters here are longtime friends.
The debate might get a bit heated, but much of the banter is tongue-in-cheek.
Referee if you must, but might I suggest taking a line from Thin Lizzy "And if the boys wanna fight you better let em" 
Conflict and debate keep the conversation interesting and when it's all said and done we're ALL still fans of the same team - we'll meet up at the bar and buy our debate opponent a beer to bury the hatchet.  
Cheers!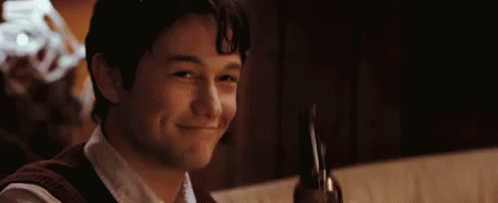 This post was brought to you by the letter "P"